"She stood in the storm, and when the wind did not blow her way, she adjusted her sails." ~ ELIZABETH EDWARDS
Dear Readers, Community, Friends,
If you have noticed the valuable growth opportunities life has presented as of late (patience, tolerance, introspection, and a swift shift to remote work skills), but also the enormity of effort it seems to take these days to gain full advantage, well, you are right on track. When it is clear how little control or autonomy we have over external circumstances, the choice on how we are going to "be" in the world is where the value resides.
Read on to hear a few ways you can have fun while supporting great causes, access a resource list for mental health, and read some tips in our blog about helping your team weather today's storms with resilience.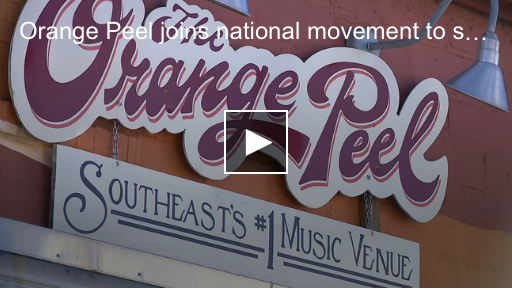 Supporting Music and Arts:
The silence from cancelled live music events from Asheville's beloved's Orange Peel and other venues due to the pandemic has been deafening (click the video above to learn more).
Because of the way the PPP and other programs are structured, they are not an option for music venues and community theatres, which may result in many of them closing their doors forever if they do not get the assistance they need. Please visit #SaveOurStages to add your voice to the cause for Congress to support these venues. There, you can fill out a simple form and support the vital legislation needed to weather this storm.
One exciting new solution to ease our live music woes in Asheville is a new venue called Rabbit Rabbit, created from a partnership between The Orange Peel and Asheville Brewing Company. This fully open-air venue will offer live music, movie screenings and community events. Click here to learn more.
Asheville Chamber Resources and Events:
The Asheville Chamber has a page with an abundance of resources for Strengthening Mental Wellness.
And, mark your calendars and register in advance for these fun, upcoming events:
September 1: 2020 Chamber Classic Golf Tournament - in-person
September 14-25: 2020 Virtual Chamber Challenge 5K Race